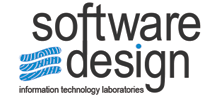 AIRPORT
OPERATIONS
AIRPORT FACILITIES PLANNING
Managing a modern airport is a demanding task that involves great efforts and capacity to cope with current industry trends, ranging from market deregulation to high levels of competition.
Resource Brain Fixed Resource optimizes the allocation of fixed resources according to the flight program and guarantees a coordinated allocation of doors, carriers, control desks, finger, etc.
The complete cycle of the resource planning process begins with the Strategic Planning performed at the beginning of the season and whenever an operational simulation is required to check if the available resources are suitable for the scheduled flight schedule.
Planning goes through tactical planning, which allows for extraordinary events to be taken into account for short-term planning and ends with real-time planning, which is automatically launched whenever an unpredictable event changes the daily flight schedule (e.g. arrival delay) or the availability of resources assigned by the tactical plan.
Although the resource planning rules are well standardized, they can be modified and configured for each airport in order to comply with the different business logic adopted.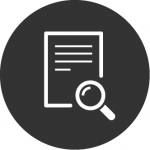 RESOURCE BRAIN FIXED RESOURCES
Fixed Resources manages the planning of the infrastructural resources registered within the AODB such as checkin desks, gates, baggage conveyors, fingers, and stands.