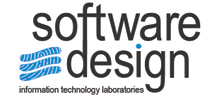 Software Design was founded in 1988 with the aim of proposing a qualified partner to the Transportation Industry in the field of Information Technology, balancing the advantages of innovative technologies with business objectives of airport managers. An important management changeover took place around the end of December, 2010. F2i – Sistema Aeroportuale Campano became the main shareholder.
The end of October 2019 is the beginning of a new chapter of Software Design growth. SITA, the leading IT provider to the air transport industry, has acquired 100% of Software Design.
The excellence and maturity gained in the Airport Industry allows to play a role of business integration partner for airport managers, handling agents and airlines in all the most critical operating areas: software / hardware integration, outsourcing, consulting, training, assistance, technical support, business continuity.
Passenger experience, operations efficiency and quality levels of services and more in general the digital transformation of airports represent mandatory challenges for any sized airports.
In order to provide ICT assets to the airport community, Software Design has created unique and innovative solutions, able to provide ubiquity of access to information and aimed at achieving a total airport management approach. These solutions make really seamless the airport ICT experience through an application integration framework called AOSnice. Leveraging AOSnice applications any airport staff can get in charge complex activities (resource planning, customer satisfaction, flight management, quality management, e-commerce, safety & security, baggage management, administration & finance, business analysis, …) in a simple and exciting way.
On the other side passenger discover a new galaxy of services making the journey experience more and more interesting through a door to door philosophy exploting the power and richness of non-aeronautical business opportunities.
The wealth of native features, modularity, flexibility and scalability of AOSnice solutions allow Software Design to work with small / medium airports as well as hubs.
AOSnice is therefore an enterprise solution for global airport management and addresses three application clusters : Operational support, Non Aeronautical Business, Administration and Finance.
AOSnice operates around the most advanced IT technologies bringing all the relative benefits to its users through proprietary middleware that can hide the relative complexity of use and management: Internet paradigm, Secure protocols, Pervasive and mobile computing, Voice and Data integration, Wireless networking, Multilanguage Automatic Speech Recognition and Text To Speech, People Counting, Beaconing, Application Service Providing, Next One.
All these technologies have been adopted to be: Independent from telecommunication channels; Independent of the language used by users; Independent of hardware devices; Independent of local infrastructure.
Software Design research and development areas are constantly working on new technologies to validate their operational use and their integration into AOSnice solutions in order to make SD products constantly innovative.