Agile is the Software Design proposal for Regional Airports to bring innovation in any area of Airports Management through an «All In One» approach based on a «Pay Per Use» costing.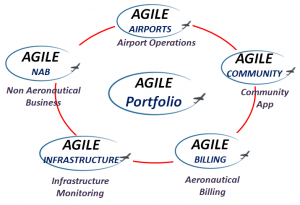 Agile airport management in five steps, the winning circle.
Click on the most interesting proposal component and start moving your first Agile step forward.